2018 Reunion
Gettysburg, PA
9/20 -9/23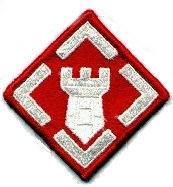 Hello Everybody:
The 2018 Reunion will be held, as you know, in Gettysburg, PA officially from September 20th (Thursday arrival) to September 23rd (Sunday departure). Some may wish to arrive earlier or depart later - you'll have to arrange that for yourselves.
The Reunion hotel will be the Windham Gettysburg, 95 Presidential Circle, Gettysburg, PA 17325
where we have 50 rooms set aside and the Marriott Courtyard (across the Street) from the Windham Hotel, where we have another 50 rooms set aside - for now.
You may google the Windham Gettysburg/Marriott Courtyard to view the venue.
As I stated in San Antonio, Gettysburg is a favored destination, even late in September. So, the best I could do on the rates (both hotels are the same) was (is) $129.00 (single and double rate) plus occupancy tax. With more than a year's notice, we can do the rate!
We have a Hospitality Suite (no charge) throughout the Reunion and a meeting room for our Friday business meeting. The hotel has waived their typical function space fees.
We will have our Saturday night banquet at the Wyndham and we will also have a cash bar available. It will either be a plated Banquet Menu or a Buffet Menu as in San Antonio. This detail is open for now.
RESERVATIONS can now be made. Attendees will make their reservations on an individual basis by calling Wyndham
717-339-0020
"press 3" or Courtyard
717-334-5600
. YOU MUST ASK FOR THE GROUP BLOCK. You may also access a Wyndham or Courtyard URL to make your reservations.
The Wyndham block of rooms is now open, and the Courtyard block opens close to October 10th...so it is not to early to book your room(s)
Let's spread the word and book early. I'd love to be able to get more rooms...but the earlier we make that call, the better the chances. The Sales Rep I am dealing with says both hotels will be sold out as the end of September is a popular time. The weather is most similar to Baltimore/Washington, meaning it is likely to be comfortable given the calendar.
Thank you all for your support. Feel free to contact me at anytime either using this email address or my cell
973-337-9526
. You'll have to leave a message on the cell, and I will get back to you.
Best regards,
SP5 John Flanagan
HHC, 20th Engineer Brigade
APO San Francisco, CA 96491
(always wanted to do that again!)