Alan Everett Dodge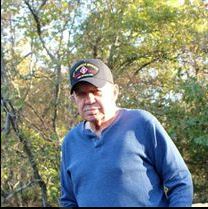 Alan Everett Dodge
Alan Everett Dodge, 69, Of Tahlequah, died on Wednesday June 10, 2015 at home surrounded by his loved ones.

Alan was born to the late Harley and Hazel (Reasoner) Dodge, on July 8, 1945, in Mooreland, OK. He was preceded in death by his parents, one brother, Leslie Dodge, and a niece, Leslie Lynn Dodge.

Alan is survived by his wife Melanie, his son James Dodge and wife Jill of Colorado Springs; two daughters, Joie Dodge, and Karen Dodge-Kelso as well as Karenís husband Scott, all of Tahlequah. He is also survived, and loved dearly, by seven grandchildren; Leslie Dodge, Amelia Huff-Dodge, Dylan Huff-Dodge, Brooklyn Dodge, Alan J. Dodge, JJ Alan Dodge and Bentley Kelso. Other survivors include his brother Leland Dodge and sister Helen Fields, both of British Columbia, Canada, along with several nieces, nephews, cousins and numerous friends.

Alan grew up in Mooreland, OK and attended high school in Mulvane, KS. He married his wife, Melanie, on September 7, 1971. Alan was a brave and proud Veteran of the Vietnam War, and loyally served in the US Army for 21 years. After retiring from the Army in 1983, he moved to Bluejacket, OK where he farmed with his brother, Les Dodge. He later drove trucks and operated heavy equipment. In 1992 the family moved to Salina, OK where he worked as dump truck driver. In 2011 he retired, and he and his wife moved to Tahlequah to be closer to their daughters and grandchildren.

Alan was a member of the Outlaw Cruisers Car Club of Locust Grove, OK. He loved going to his weekly cruises and meetings. He also loved spring time, when the car shows started, and looked forward to showing his classic trucks and attending his annual Vietnam Engineering Reunion. Alan also enjoyed traveling, taking cruises with his wife Melanie, and spending time with his loved ones.

Services for Alan will be held Monday June 15th at 10:00 AM at the First Baptist Church in Tahlequah, OK. Interment services will be immediately following at Ft. Gibson National Cemetery. Visitation will be Sunday June 14th 1:00PM-6:00PM at Green Country Funeral Home.